Careteam's Women's Health Day is coming! October 16th starting at 8am!
Some of the things being offered include...
LARC - Long Acting Reversible Contraceptive (This service & device is either FREE of Low Cost to qualifying women)
Best Chance - Is a program offered at Careteam Plus that offers FREE or Low Cost for women who qualify for women's exam - women can call or speak to someone at the front desk to make an appointment to see one of Careteam's Providers and determine if they qualify for this service.
Mammography Van from CMC will be onsite giving exams - Walk-ins welcome or you may schedule an appointment
Swag, Snacks and great info will be available on Women's Health Day!
Women who schedule a mammogram or walk in and have one, will receive a Careteam Plus Breast Cancer Awareness T-Shirt! (If you'd like to purchase a shirt - they will also be for sale) Proceeds will be donated to Caring In Our Lifetime.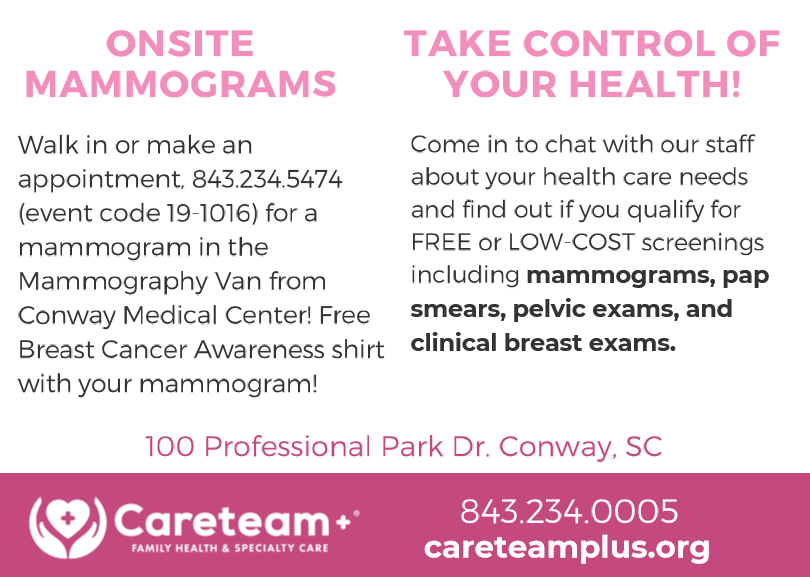 More info on Best Chance: